As the breathtaking Outer Banks coastline beckons visitors with its stunning beauty and rich history, it's essential to be prepared for the region's unpredictable hurricane season. At Joe Lamb Jr and Associates, we value your safety and want to ensure that your vacation is not only enjoyable but also worry-free. In this blog post, we will discuss hurricane preparedness, delve into the fascinating hurricane history of the Outer Banks, and highlight the importance of travel insurance. Let's dive in!
Understanding Hurricane Preparedness on the Outer Banks
When planning your visit to the Outer Banks, it's crucial to be aware of hurricane preparedness measures. Familiarize yourself with evacuation routes, emergency shelters, and the local authorities guidelines. Keep a hurricane kit stocked with essential supplies such as non-perishable food, water, batteries, flashlights, and a first aid kit. Stay informed by monitoring weather forecasts and heeding any evacuation orders promptly.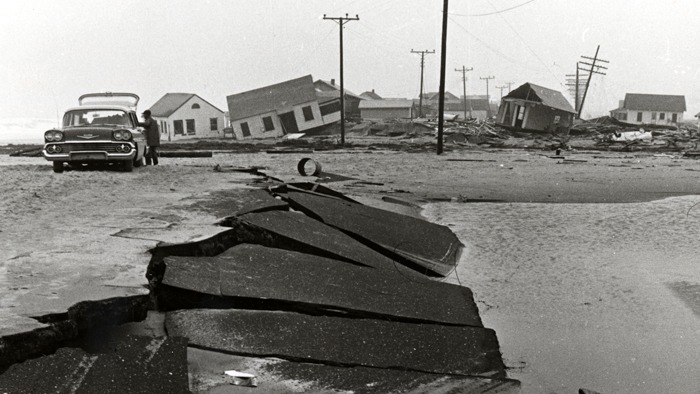 Unveiling the Hurricane History of the Outer Banks
The Outer Banks has witnessed its fair share of historic hurricanes that have left lasting impacts on the region. From the notorious Ash Wednesday Storm of 1962 to the devastating effects of Hurricane Isabel in 2003, understanding the area's hurricane history provides valuable insights into the region's vulnerability and resilience. Discover the stories of legendary storms that have shaped the Outer Banks' landscape and communities.
Importance of Travel Insurance
While we can't predict or control the path of a hurricane, we can take measures to protect ourselves financially. Travel insurance is vital to vacation planning, especially in hurricane-prone areas like the Outer Banks. It covers trip cancellations, interruptions, or delays due to unforeseen weather events. Travel insurance ensures peace of mind, allowing you to recover costs and make necessary arrangements in the event of a hurricane.
Joe Lamb Jr and Associates: Your Trusted Partner
At Joe Lamb Jr and Associates, we prioritize the safety and satisfaction of our guests. Our experienced team is well-versed in hurricane preparedness and is committed to providing guidance and support throughout your stay. We offer a wide range of vacation rentals that adhere to the highest safety standards, ensuring comfort and security during your time in the Outer Banks.
Exploring the Outer Banks is an incredible experience, but being prepared and informed is essential, especially during hurricane season. By understanding hurricane preparedness measures, learning from the region's hurricane history, and securing travel insurance, you can enjoy a worry-free vacation on this mesmerizing stretch of coastline.
Remember, your safety is our priority. Please plan ahead, stay informed, and let us take care of your vacation needs at Joe Lamb Jr and Associates.
Note: We kindly urge guests to stay informed about weather patterns in Dare County by signing up for the Dare County Emergency Management Alerts. By enrolling in this service, you will receive timely notifications regarding weather updates, ensuring that you are well-prepared and can make informed decisions during weather-related emergencies.